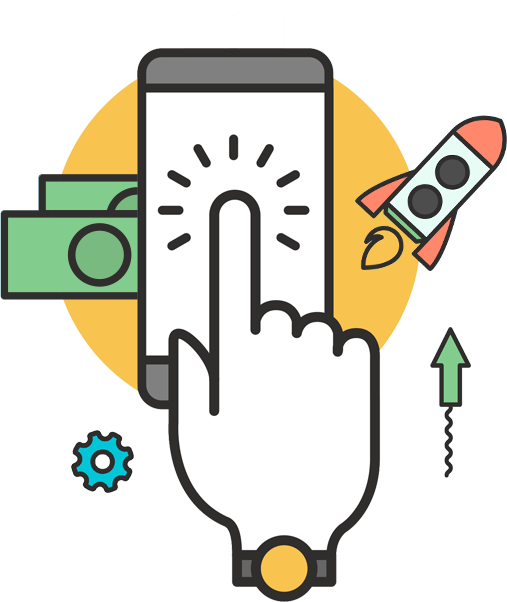 PPC Marketing
Anyone can create a PPC campaign, but creating one that will deliver results requires a great deal of research and analysis. We structure your campaign that will drive the right customers to you.
Effective Keyword Targeting
Landing Page Selection
Writing Engaging Ads
Effective Keyword Targeting
We seek to find the keywords that can help your advertisement thrive without having to spend too much of your budget. By looking at competition and other factors, we make sure you're reaching your full potential.
Landing Page Selection
When creating a PPC ad, choosing your landing page is very important. We will help make sure that when someone clicks on your ad they are sent to a landing page with a great call to action that will give them the best opportunity to convert.
Writing Engaging Ads
One of the most important aspects of a successful campaign comes down to how your ads are written. We write ads that entice users to click on them, but also encourage them to transact.
Our philosophy is not "set it and forget it". We continuously optimize your campaigns so that they reach new heights, delivering the best customers at a great ROI.
You can contact us directly at consult@graziaseoconsultants.com or get a free SEO audit of your website by clicking here or filling up a quick form at the top right of this page.
Social Advertising Projects
Successful PPC Remarketings
Successful PPC Remarketings
Happy Clients About Us
We helped meet their revenue goals 🙂
Thanks Grazia for helping our website to appear in google and also ranking us on the top 3 positions. I appreciate your hard work and talent.
A big appreciation for designing our website and pushing it online to appear in google search results. Great Job!
I would like to thank the entire team for their hard work. Whenever we needed advice or help, they were always at hand to provide us with this advice. Whether it was through their PMS or skype calls, we always got prompt replies from Grazia. Any issues were promptly dealt with by the team. They were always willing to answer our questions.